Alternatief voor Joyetech e-liquids
Joyetech e-liquids niet meer leverbaar door aangescherpte TPD2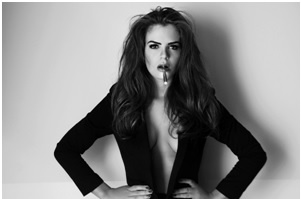 De Joyetech e-liquids mogen door de aangescherpte Wetgeving Tabaks- en Rookwarenwet niet meer verkocht worden in Nederland. Er wordt namelijk al een paar jaar gewerkt aan de invoering van de nieuwe Tabaksproductenrichtlijn, ook wel de Tobacco Productive Directive of TPD2 genoemd.
In 2017 zijn de regels omtrent e-liquids zeer aangescherpt. Zo mag onder andere de inhoud van een e-liquid flesje niet méér zijn dan 10 ml en mag het toegestane nicotinegehalte niet meer zijn dan 20 mg per 10 ml. Daarnaast moeten de fabrikanten de e-liquids registreren. Door deze aangescherpte regels mogen de e-liquids van Joyetech niet meer verkocht worden.
Joyetech e-liquids niet meer leverbaar, wat nu?
We kunnen ons voorstellen dat jij, als gebruiker, er erg van baalt dat jouw favoriete e-liquid merk niet meer verkrijgbaar is. Je moet nu namelijk op zoek naar een alternatief. Je moet opnieuw gaan ontdekken welke e-liquid het beste bij je past. Om je dit werk te besparen hebben wij dit al voor je gedaan!
Het best geteste alternatief voor Joyetech e-liquids
We hebben uitvoerig onderzocht welke e-liquids vergelijkbaar zijn met de Joyetech e-liquids. Als beste uit de test kwamen de ExcluCig Diamond Label e-liquids. Deze e-liquids bestaan uit een mix van 40% PG en 60% VG. De PG/VG verhouding van de ExcluCig Diamond Label komt vrijwel overeen met de PG/VG verhouding van de Joyetech e-liquids. Dit zorgt ervoor dat jij dezelfde dampervaring beleeft. Dus doe er je voordeel mee en bestel het alternatief voor Joyetech e-liquids meteen!
Wil je toch liever een iets scherpere smaak? Probeer dan de ExcluCig Silver Label e-liquids met een PG/VG verhouding van 80/20 als alternatief voor de Joyetech e-liquids.
Heb je nog vragen of wil je persoonlijk advies?
Just Like Smoking heeft als missie om jou de allerbeste dampbeleving te bezorgen! Dus heb je nog vragen over onze e-liquids, dampbenodigdheden of het bestelproces? Neem dan gerust contact op met onze klantenservice, we zijn elke werkdag van 09.00 - 18.00 uur bereikbaar op 013-7370138. Wij voorzien je met alle plezier van persoonlijk advies en beantwoorden graag al jouw vragen.