Verkrijgbaarheid van Easy Premium Silver e-liquids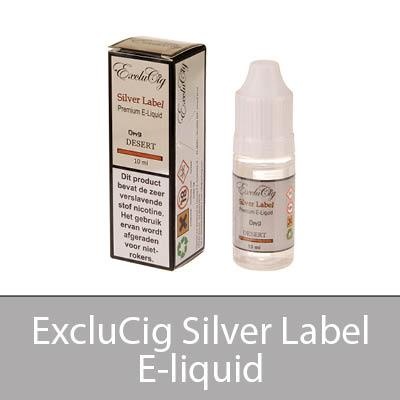 De Easy Premium Silver e-liquids zijn sinds mei 2017 niet meer verkrijgbaar in Nederland. Dit komt door de aangescherpte Wetgeving Tabaks- en Rookwarenwet. Sinds een aantal jaar wordt namelijk gewerkt aan de invoering van de nieuwe Tabaksproductenrichtlijn, ook wel de Tobacco Productive Directive of TPD2 genoemd. Deze wetgeving geldt niet alleen voor sigaretten, maar voor alles rondom tabaks- en rookwaren; dus ook e-liquids en andere dampbenodigdheden vallen hieronder.
Aangescherpte regelgeving e-liquids 2017
In 2017 zijn de regels omtrent e-liquids flink aangescherpt. Zo mag onder andere de inhoud van een e-liquid flesje niet méér zijn dan 10 ml en mag het toegestane nicotinegehalte niet meer zijn dan 20 mg per 10 ml. Daarnaast moeten de fabrikanten de e-liquids registreren. Door deze aangescherpte regels mogen de e-liquids van Easy Premium Silver niet meer verkocht worden.
Alternatief Easy Premium Silver
Nu de e-liquids van Easy niet meer leverbaar zijn moet je op zoek naar een alternatief. Wij kunnen ons heel goed voorstellen dat je hiervan baalt. Je moet tenslotte opnieuw op onderzoek uit om te kijken welke e-liquid de Easy Premium Silver kan vervangen. Maar… Wij zouden Just Like Smoking niet zijn als we je niet een handje zouden helpen! Daarom hebben we uitvoerig onderzocht wat het beste alternatief is voor deze e-liquid.
Dag Easy Premium Silver... Hallo ExcluCig Silver Label!
Na uitvoerig getest te hebben welke e-liquid de Easy Premium Silver kan vervangen hebben we een nummer één. Zeg hallo tegen de Silver Label e-liquids van ExcluCig! Deze e-liquids hebben net als de Easy Premium Silver ook een scherpere smaak. De PG/VG verhouding van de ExcluCig Silver Label komt overeen met de PG/VG verhouding van de Easy Premium Silver e-liquids. Dit zorgt ervoor dat jij dezelfde dampervaring beleeft. Ook wordt de smaak als zeer goed beoordeeld. Bestel dus snel een van onze ExcluCig Silver Label e-liquids en ontdek het zelf!
Heb je nog vragen of wil je persoonlijk advies?
Just Like Smoking heeft als missie om jou de allerbeste dampbeleving te bezorgen! Dus heb je nog vragen over onze e-liquids, dampbenodigdheden of het bestelproces? Neem dan gerust contact op met onze klantenservice, we zijn elke werkdag van 09.00 - 18.00 uur bereikbaar op 013-7370138. Wij voorzien je met alle plezier van persoonlijk advies en beantwoorden graag al jouw vragen.